Where Can I Trade In My Car Near Delray Beach, FL?
At Delray Honda, we have the entire trade-in process ramped up and streamlined to ensure that our community has the flexibility that they need. Don't get stuck in a vehicle that you don't love and regret years of a wasted relationship. Finding the car that meets your every need should be your goal without compromise.
A lot of drivers just don't realize how easy it is to move into a different new or used vehicle. It doesn't even make a big difference if you still have payments to be made on your current auto loan. Our financing department works with lenders who will roll over these loans on a daily basis. It is all just a matter of semantics and restructuring your payments to ensure that you don't get double teamed with back-to-back car payments each month.
If you have taken care of your vehicle, you should be able to catch up with your payments without stretching things out too far. This is because we treat your trade-in like it is cash and will help you use the trade-in money to pay off your original loan on it. But, even if you are underwater on your current vehicle, the payment plan can simply be extended or restructured to include the new monthly payments for the vehicle you wind up settling on.
How Much Is My Car Worth?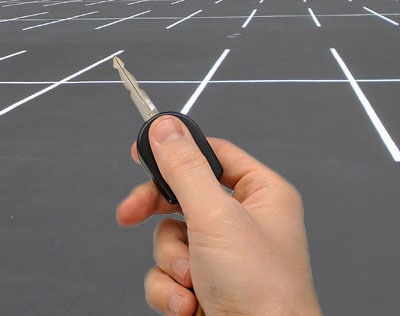 Assessing the trade-in value of your vehicle is simple when you use our online estimate tool. The online estimate tool saves you the inconvenience of stopping by our dealership when you are still on the fence about trading it in. You can get accurate figures by simply typing in details regarding the condition of the vehicle and basic information such as make, model, mileage, and year.
Our dealership would not be able to sell used cars either if we did not take exhaustive steps to inspect them, recondition them, and secure the vehicle history and maintenance records.
What Can I Trade My Car In For?
At Delray Honda, we never stop you from choosing the model that you like. If you want to drive away in our top showroom models or the cheapest used car on our lots, it doesn't matter. The vehicles that we purchase through our trade-in program are effective as cash towards any vehicle.
You never have to settle for a small selection because our inventory is expansive and changing over on a daily basis. And this is why we are known as the dealer who makes the deals to keep our community satisfied with the vehicles that they drive. Stop by today to find out how easy it is to trade in your vehicle at Delray Honda.