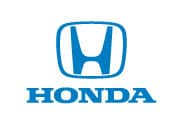 Conveniently located off Federal Highway, Delray Honda proudly serves the Delray Beach community. We have a massive collection of new and used Honda cars for sale that are built to last and are equipped with excellent, first-class features. As a trusted Delray Beach Honda dealership located in Palm Beach County, we believe car buying should be easy, which is why we provide upfront information on all of our cars, trucks and SUVs to make your experience with us quick, easy and informative. Our knowledgeable staff members will work with you throughout the car-buying process to ensure all your questions are answered and that each of your car needs are met, so you leave us completely satisfied.
New Honda cars for sale in Delray Beach are available at Delray Honda right now! We have a whirlwind of incredible models in our inventory, including the 2023 Honda Accord, 2023 Honda Civic and 2023 Honda Pilot. In addition to our new Hondas, we also have used Honda cars for sale in Delray Beach. An assortment of makes and models make up our pre-owned inventory, including a variety of certified pre-owned and one-owner vehicles. Stop by our Delray Beach Honda dealership to get a glimpse of each model in person and also find out information about our outstanding Honda financing, which can help save you on your purchase.
If you're ever in search of car repair in Delray Beach, head down to Delray Honda's onsite auto body shop. Our facility is run by certified technicians that take pride in their work and embrace the challenges of new technology in order to repair your vehicle to the best of their abilities. Schedule an appointment with us as soon as possible and we'll run diagnostic tests on your car, truck or SUV to identify any issues. We well then set up a time to repair any problems that arise, using genuine OEM Honda parts. It is our goal to make sure your vehicle is repaired properly and we'll go to great lengths to ensure it is well taken care of.
More than just a car dealership, Delray Honda is also very active within the Delray Beach and Palm Beach County community. In the past, we have sponsored the annual Delray Beach Garlic Fest and Delray Affair. Aside from these initiatives, our Delray Beach Honda dealership has also gained notoriety for our commitment to customer service. We were named 2014 Business of the Year by the Greater Delray Beach Chamber of Commerce, cementing our place within the South Florida community.
For years, Delray Honda has been providing top-notch car service to the people of Delray Beach, Florida. We continue to grow and build new relationships as the years go one, and we look forward to helping new buyers purchase a premium car at an affordable price.