Benefits of Replacing Your Windshield Wipers
As a driver, it can be easy to procrastinate when it comes to replacing your windshield wipers. Understanding the benefits of new blades can prompt you to replace them at the right time. New wipers can push a lot more water off the windshield to make it easier to see ahead. This can reduce the risk of an accident when you're driving in light rain or a heavy storm.
New windshield wipers also don't increase the risk of damage occurring to the glass. You don't have to worry about the materials leaving any scratches behind the next time you turn them on when it rains. They'll glide more smoothly without making any noise.
How Often Should I Replace My Windshield Wipers?
Most models require replacing the windshield wipers every six to 12 months, depending on how often you drive. Even if your car is parked for several weeks, it can still cause wear and tear to occur to the wipers due to the sun. They don't necessarily have to be in use to wear down. Another factor that determines how long they last are if you clean them frequently or get car washes regularly. A build-up of dirt and grime can affect the quality of the materials.
If the windshield wipers leave streaks on the glass or the rubber material separates from the blades, then it's time to replace the part.
Certified Automotive Technicians

Our dealership has a team of certified automotive technicians that are qualified to replace windshield wipers on any type of make or model. Their high level of experience makes them qualified to perform all repairs and maintenance to boost the lifespan of vehicles.
Only Quality Automotive Parts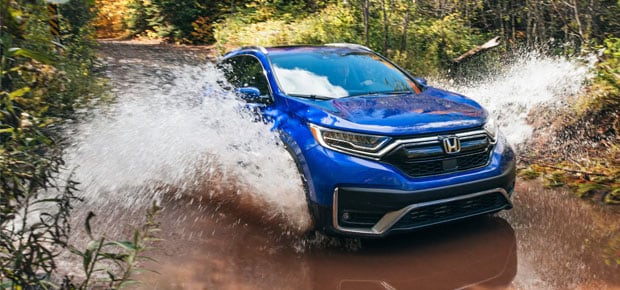 Dealerships only use OEM (original equipment manufacturer) parts while servicing different cars, which offers peace of mind to drivers. OEM parts are considered more reliable than aftermarket parts because they're built better and with more durability. They can last longer and have better performance to ensure you don't encounter any issues as you continue to use your car.
Don't hesitate to reach out to our dealership when it's time to replace your windshield wipers to ensure you have as much visibility as possible while traveling. Our team can help you schedule an appointment and get back on the road after we perform the service on your car.
Hours
Monday

9:00am - 9:00pm

Tuesday

9:00am - 9:00pm

Wednesday

9:00am - 9:00pm

Thursday

9:00am - 9:00pm

Friday

9:00am - 8:00pm

Saturday

9:00am - 7:00pm

Sunday

11:00am - 6:00pm