One of the biggest mechanical issues any vehicle driver faces is a bad transmission. Transmissions can cause huge problems and result in costly repairs. There are simple ways to alleviate a potential bad transmission. Honda vehicle owners need to check their transmission fluid as often as possible. A good service department includes a simple transmission fluid check with any visit.
When Should I Change My Transmission Fluid?
Transmission fluid is something that always needs to be monitored in every single vehicle. Some professionals recommend a transmission fluid change at specific intervals depending on the specific vehicle type. You can consult your vehicle manual for more specific instructions and recommendations. Our service department can also recommend when your fluid needs to be changed based on an inspection. The important thing to remember for every vehicle owner is regular maintenance. Many vehicle owners are busy with the time restraints of work and life these days. They don't have the time to diagnose issues or regularly perform maintenance. Issues may just arise through the course of regular driving.
Honda owners might first notice symptoms of a bad transmission when the vehicle starts slipping. This means the gears don't change fluidly. The transmission allows a vehicle to change from one gear to another. Low levels of transmission fluid could certainly be the issue. Bad or old fluid could be another potential problem. A transmission might also need to be repaired. Worn or broken bands within the transmission can cause slippage.
How To Avoid Issues

The best way to avoid issues is with simple maintenance. There is no definitive way to prevent eventual wear and tear. Vehicle owners can prevent long term damage by closely monitoring the fluids and keeping an eye on potential slippage. This means opening the hood and checking the transmission fluid dipstick. A low level could potentially mean a leak. This means you'll need to consult a professional unless you have mechanical expertise. You will need to refill the fluid first. You can follow up in a day or two to make sure the dipstick level isn't once again reading at a low level.
Other symptoms Of Transmission Slipping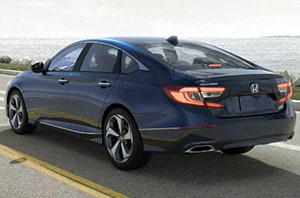 You might not be able to move your vehicle in reverse. Your manual vehicle might be sluggish when switching gears. Your automatic might also be slow to change from one gear to another. Weird noises might accompany a gear change. Bad odors might come from under the hood. Your vehicle might not take off as fast as it usually does. A lack or delay of acceleration is usually a sign of transmission issues.
How Can You Be Sure?
The experts at our dealership have years of experience diagnosing issues related to your transmission. They'll monitor fluids for you during regular check-ups. They'll also check those fluids to see if they are doing their intended job. Your vehicle needs to be in excellent shape every day. Our service team takes enormous pride in keeping it there. We are quick to figure out if any potential issues are preventing your Honda vehicle from maximum capacity. We also will give you answers to all your questions and make sure you have a better understanding of why your transmission is a key part of your vehicle.