Here's how to know when you need new tires or tire repair. Click play to watch!

Whether you're searching for new Honda tires or specialty options like all-season, off-road, summer or mud-terrain tires for sale, we've got you covered! Contact our tire shop in Delray Beach for prices, and while you're online, check out coupon specials to see if we have any current deals on tires or services like tire rotation and alignment.
How to Known When I Need New Tires
After an encounter with a pothole, you may notice a bubble in the sidewall of your tire. This indicates that the tire is in danger of a blowout.
If you notice cracks on your tires, visit our tire repair shop in Delray Beach to have them examined. They could just be superficial, but if the cracks are deep, it's a driving hazard.
When visually examining the tires, if the tread looks lower than 1/16" (or 2/32" in official tire measurement terms), you should get new tires right away.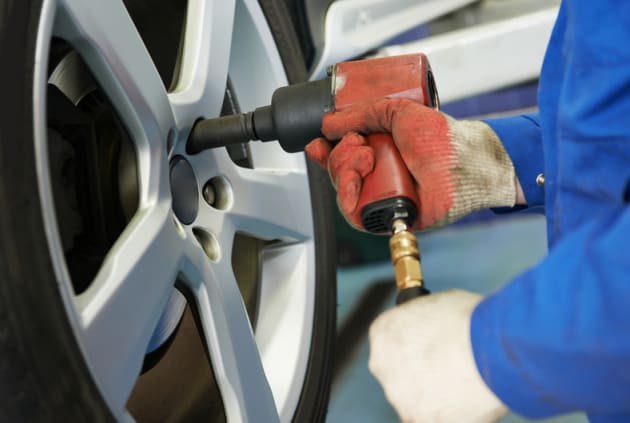 When you're looking for new tires in Delray Beach, contact or visit our service center to get a quote and learn about any current tire sales. We can hook you up with the exact same tires that were built for your car, or if you're looking for a particular type of tire, like summer or all-terrain tires, we can assist you in getting what you need, as well.
Tire Alignment & Rotation in Delray Beach
Tire Alignment - You should have the alignment on your tires checked twice a year. Sometimes, if the steering wheel appears crooked or you notice pulling, it's obvious when the alignment is off; but other times it can be hard for drivers to tell, so have one of our professionals take a look.
Tire Rotation - Like alignment service, tire rotation helps ensure that your tires don't wear out prematurely and unevenly. Rotations are recommended every six to eight months, along with wheel balancing.
Tire Repair Shop Near Me
Whether you need new Honda tires or tire repair, visit our service center for assistance. We offer prices competitive with those of chains like Tires Plus, as well as many complimentary amenities that you won't find at most chains, such as free car washes, refreshments and Wi-Fi.
Service Hours
Monday

7:00 AM - 6:00 PM

Tuesday

7:00 AM - 6:00 PM

Wednesday

7:00 AM - 6:00 PM

Thursday

7:00 AM - 6:00 PM

Friday

7:00 AM - 6:00 PM

Saturday

8:00 AM - 4:00 PM

Sunday

Closed