Searching for affordable oil changes in Delray Beach? Look no further than the auto repair shop at Delray Honda. Our South Florida service center strives to offer exceptional customer service, which is why we've put together a brief tutorial on why Honda oil changes are so essential to your car's overall health and performance. 
The Importance of Regular Oil Changes
Getting your car's oil changed regularly may seem like a big hassle for very little result, however, you may be surprised to learn that getting your oil changed on a regular basis is actually one of the most important automotive maintenance services you can do. Going too long without oil can cause your engine to overheat, especially in very essential areas like its combustion chamber. Without oil to help dilute some of this heat, your engine's various parts and components could begin to warp, causing your entire engine to eventually give out.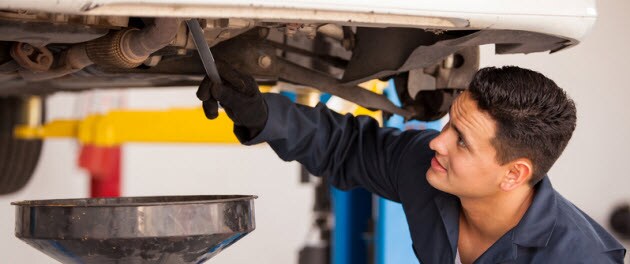 Why You Should Choose Delray Honda?
Delray Honda has consistently been a top choice for South Florida residents who want friendly and experienced customer service that is also reasonably priced and efficient. At our service center, our staff of service technicians have been fully certified and understand the interworkings of many different makes and models.
Need help putting together a full maintenance schedule? Not to worry. Our technicians will sit down with you to create a personalized schedule that is specific to the make and model you drive. Not sure if you need regular, synthetic or diesel oil? No problem on that front either, as we'll let you know the type of oil your car needs to run its best.
Schedule Your Next Delray Beach Oil Change Appointment Today
When you are ready to come into Delray Honda for your next oil change, be sure to use our service scheduler, which will help you find the perfect time and day that works best with your daily schedule. We look forward to serving you soon at our convenient location off of South Federal Highway!