Benefits of Replacing Your Cabin Air Filter
The main reason you don't have bugs coming through your vents or smell odors from outside of your car is because of the quality of your cabin air filter. The filter traps a significant amount of odor, pollution, and dirt. It helps your car's interior stay cleaner to ensure you feel comfortable sitting in it each day.
A new air filter makes it easier to breathe without sneezing or coughing during the warmer months of the year. It prevents leaves, dirt, and bugs from entering the car through the vents. You also won't notice the dust accumulating on the dashboard and controls throughout the month.
How Often Should I Replace My Cabin Air Filter?
Knowing when to replace your cabin air filter is essential to ensure you protect your health and well-being in the vehicle. Most cabin air filters last about 12,000 to 15,000 miles, depending on where you drive. Dirty areas where a lot of smog or dirt roads are present require replacing it every 5,000 miles. The filter will get clogged more easily and will allow a lot more dirt and odor to pass through.
There may be a lot less circulation in the cabin once your cabin air filter is no longer working correctly. Musky smells may also be present in the vehicle. You may even start to see a few small pieces of debris and dirt that come through the car's vents once the filter has reached the end of its lifespan.
Certified Automotive Technicians

Scheduling maintenance to be performed on your car at a dealership can allow you to have your vehicle serviced by certified automotive technicians. Our team of professionals is highly skilled and experienced in performing this type of maintenance on all makes and models.
Only Quality Automotive Parts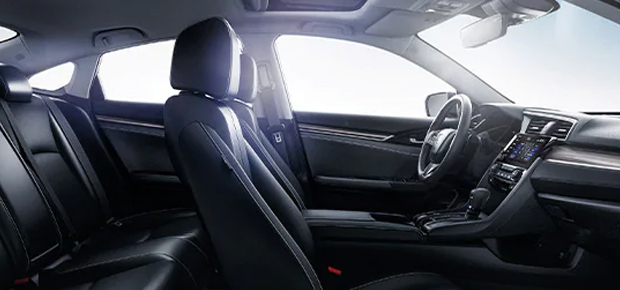 You can also expect the highest quality of parts to be installed on your car when you take it to a dealership. Only OEM or original equipment manufacturer parts are used compared to aftermarket parts that are prone to breaking down easier. This can allow you to go longer until your next maintenance or repair appointment is needed.
Our dealership is here to meet your needs and help you improve the quality and operation of your car. Contact us today to schedule to have your cabin air filter replaced before it's too late.
Hours
Monday

9:00am - 9:00pm

Tuesday

9:00am - 9:00pm

Wednesday

9:00am - 9:00pm

Thursday

9:00am - 9:00pm

Friday

9:00am - 8:00pm

Saturday

9:00am - 7:00pm

Sunday

11:00am - 6:00pm