You love your Honda, it gets great fuel economy and is surprisingly powerful for its size. It faithfully served you during the winter without having to use the A/C a whole lot. You enjoyed what temperatures that are only found in late spring or early summer in the rest of the country. And now, it looks like things are about to heat up fast. What can you do to ensure that your Honda withstands the heat and keeps on running like a brand-new car for years to come?
Vehicle Inspections Help Solve Future Problems
Honda owners who live in sunny Florida have some exceptional advantages over snow belt drivers up north. Although you have salt in the air from the sea, your Hondas are not regularly coated with gallons of brine solution like drivers in the colder parts of the country. Yet, after about five to seven years, you may notice that you have rust spots developing and that your undercarriage parts and brake components are oxidizing.
This can be especially severe in the winter seasons when you have temperature variances that lead to dew droplets collecting on your pristine paint surfaces. The hot sun dries out the paint more than it affects vehicles in cooler climates. Eventually, this solar effect opens up pores in the paint for the salty humidity of the atmosphere to penetrate.
If you see any rust spots forming in your paint, you should have them repaired immediately and treated with rust inhibitors. Although there is no guarantee on rust repairs by body shops, you can save yourself the major headaches of devaluation that come from damage to your finish.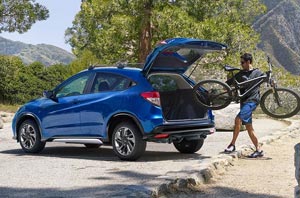 Using a sealant with UV protection or other UV paint protection coatings is the ideal method of stopping the cycle. In the very least, you should use a hard paste wax regularly to repel moisture and salt from sinking in.
Because it gets darker at night a lot sooner during the winter, you may also have failed to notice damage to various parts of your vehicle. Going around and getting a good look to make sure that there are no lights or out cracks in plastic parts can save you from water weeping damage down the line.
Switching Over to Summer Tires
Summer tires will provide you with better road grip as the weather warms up. This will improve your handling and fuel economy. Summer tires have more shallow treads than all-seasons and may be designed to prevent hydroplaning during the heavy Florida downpours by quickly channeling water away. Finding tire versions that are specifically advertised to reduce the chances of hydroplaning are more desirable for Florida drivers.
Your summer tires should never be stored below freezing temperatures or driven at temperatures below 40 Fahrenheit. If you run on them all year long, you will probably suffer from increased wear because it is a softer rubber compound. It is probably best to switch to an all-season in cooler months.
Contact Us to Learn More
If you would like expert advice on maintaining your Honda, checking your A/C, and preparing it for the spring season, please contact us or stop by to see your friends at Delray Honda. We know the specific issues that Floridians face at this time of the year and how to protect their long-term investment. We look forward to seeing you and thank you kindly for visiting our webpages.