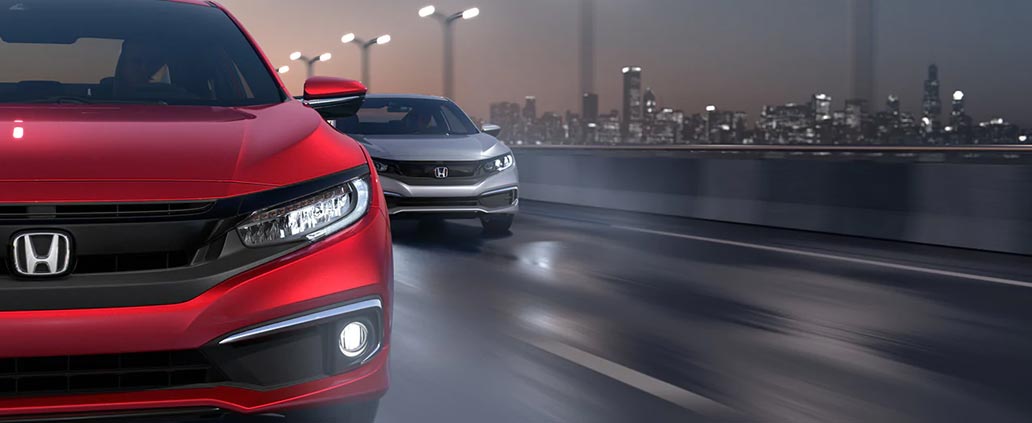 These days, many drivers are concerned about how much gas they're using. If you're interested in reducing your trips to the gas station for environmental and/or economic reasons, the good news is that there are many Honda vehicles that go easy on the fuel consumption.
Are Sedans More Efficient?
Honda sedans are known for their efficiency. Take the standard Accord, for example. It gets up to 38/30 (highway/city) mpg, which is a very competitive stat in the non-hybrid market. If you want to do even better, though, there are a few options. The Accord Hybrid gets 48/48 (highway/city) mpg, and the Insight achieves 49/55 (highway/city) mpg.
Which is a Leader in the Field?
The Honda Clarity is one of the leaders in the field, and there are three versions. The Plug-In Hybrid can run on both gas and electricity, giving it a combined range of 340 miles. When just running on electricity, it can travel a distance of 47 miles, and it can be plugged in at home or on the road. It's MPGe is 67/68 (highway/city). The fully electric Clarity has a range of 89 miles, and with an enhanced charging plug and outlet, you could get up to an 80% charge in only half an hour. The Clarity Fuel Cell is the other option. It's available in limited markets and has an estimated range of 360 miles.
For something with a bit more room than a sedan, consider the Civic Hatchback. It has the same sporty design as the standard Civic but includes more room in back due to the design. It gets an estimated 40/31 (highway/city) mpg. For those who prefer even more room, Honda makes a number of SUVs. The best of the bunch in terms of efficiency is the HR-V. This compact SUV earns an estimated 34/28 (highway/city) miles per gallon, which is impressive given the vehicle's build.
Stop by Delray Honda to Learn More
If you'd like to learn more about any of these Hondas, visit Delray Honda or give us a call at any time. We can go over the various advantages that each vehicle offers and set you up with some test drives so you can get a better feel for which one might best suit you.