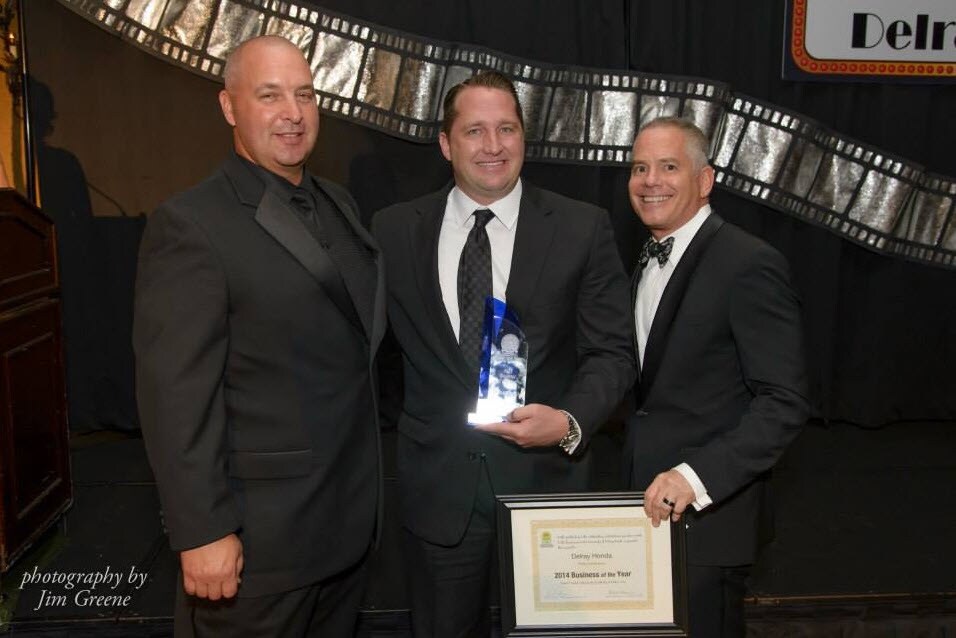 Remember when we told you that Delray Honda had been nominated by the Greater Delray Beach Chamber of Commerce for 2014 Business of the Year? Well, we're incredibly excited to announce that we won the title! At the Dazzle Delray Luminary Gala on Oct. 24, 2014, chamber members, community leaders and businesses gathered for an event celebrating the "Stars in Our Town," and we were much honored to win in the Business of the Year category!
Winners were selected based on their contributions to the City of Delray, as well as on their economic achievements and commitment to providing valuable services and products to local residents. For us, this award represents all the hard work that our management team and employees put in every single day to ensure that we exceed customer expectations and maintain a reputation for providing honest, professional sales and service.
Click here to learn more about Delray Honda's recent awards.
About the Greater Delray Beach Chamber of Commerce
For 90 years, the Delray Beach Chamber of Commerce has provided educational and networking opportunities for local residents, business owners and entrepreneurs. The chamber supports local businesses in an effort to strengthen and promote the continued growth of the Delray Beach economy. Signature events like the Delray Wine & Seafood Festival and Delray Affair, which generate tourism and impact business vitality, are part of these efforts. The Delray Chamber ranks among the top 4 percent of U.S. chambers.