Used Cars for Sale in Delray Beach, FL
Welcome to Delray Honda. Here, we hope that you find the ideal used car for your needs. We believe that every model on our lots is an excellent choice and that the final call comes down to lifestyle needs and personal taste. If you are in the market for a newer late-model vehicle that is loaded with the latest infotainment and safety technologies, then stop by Delray Honda. We have the reputation that you know and trust and put extensive work and our professional experience into bringing our friends and neighbors the premium models. Don't drive a dangerous vehicle or something that could break down at any moment when a reliable daily driver can be bought today.
Benefits of Used Cars
A used car is what many drivers truly want. Instead of haggling and negotiating with a sales rep to knock $1,000 off a brand-new car, why not save off the retail list price on a gently used and a few years older vehicle? As hard as it may seem to get these kinds of deals, they do exist. When you look for deals on the private market, however, there are a lot of uncertainties that make it hard for anyone to close a deal. Because we are reputable, accountable, and committed to earning your lifelong business, we don't have any reason to give you anything other than a transparent and straightforward deal.
A used car is great because you can save tons of money on the monthly payments, the insurance premiums, and even the miles accumulated. Because a used car has already passed its peak of depreciation, in most cases, the miles get a lot cheaper as you go. And because we only sell the premium models that pass our rigorous safety and quality standards, you are still driving a car in like-new condition. Of course, the only reason that this is at all possible is because consumers are irrational and don't make fair appraisals on used vehicles. It is also possible because we have exclusive resources to recondition our used vehicles and ensure quality.
Quality Used Cars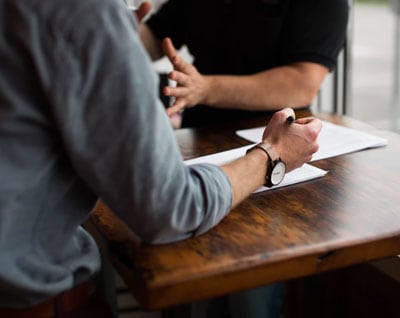 The vetting process for ensuring the quality of our used inventory is three stages. First, our staff looks up the service record of the vehicle. Any late-model vehicle is going to have mandatory maintenance at a dealership. This means that the service will be recorded in the computer every time that they have an oil change or bring the car in for repairs. If there is nothing unusual on this end of the equation, we move on to step 2.
The second stage or step in this process is thoroughly inspecting the vehicles and making meticulous records of wear before the sale. If there is premature wear on any parts or a need for preventative maintenance to prevent a breakdown or major repair bill, our technicians will move on to step 3. The final step is to recondition and repair the vehicles to ensure that they run like new forever with proper maintenance.
Please stop by our dealership to take advantage of these hot deals. It is rare for anyone on the private market to put this much work into making a vehicle ready for sale. We work hard to make you happy!