While buying a new car should be an exciting experience, it can become a frightening idea for some because they believe the myths they hear from others. If you ask 10 friends and family members for advice on buying a new car, you'll probably hear 10 different tips and stories on what to do and not to do. The truth is that the right dealership can make the process easy and ensure that everything goes smoothly. Here at our dealership, we want you to feel comfortable when you buy a new car. That is why we compiled a list of some of the myths and misconceptions about buying a new car that aren't true.
Always Pay Cash
A popular myth claims that you should always pay in cash because it gets you a big discount. While we do accept cash payments from those who come in right off the street to buy a new car, we don't recommend this payment method for all types of shoppers. Working with a finance company makes sense in some situations. You may want to make a down payment and put some money back into your emergency fund. Financing gives you the opportunity to improve your credit over time.
Avoid Trading in Your Old Car
Many people decide to buy a new car when their old one can no longer meet their needs. Some people might claim that you should avoid trading in your old car because dealerships won't pay you what that vehicle is worth. If you think that you can get a good price for your old car, feel free to sell it on your own. Those who value their time should go the trade-in route. You can get money towards your new car without dealing with buyers who ask too many questions or never show up.
Shop at the End of the Month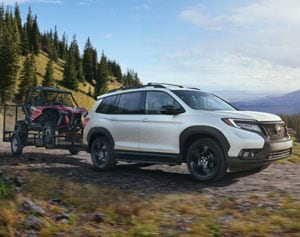 There's an old misconception that car sellers work on commission and that they offer great deals at the end of the month. While this might happen at some older dealerships, most modern dealerships pay sellers based on how much they sell. If you know exactly what you want, feel free to stop by our dealership and talk with one of our sellers. We can even set up a test drive for you. You can get the car that you want for a good price when you want it.
Buy on a Rainy Day
We have no idea why this myth persists. The idea is that rainy days bring out fewer customers and that dealerships will make big deals just to make a sale. No matter what the weather is outside, you can get a good deal on a new car. Most dealerships actually note an increase in the number of shoppers out on bad weather days simply because of this myth.
Certified Checks Work
Some so-called experts claim that you can get a great price on a new car when you show up to the dealership with a certified check in hand. They say that the dealership will take extraordinary measures to sell you a car for that price. The total price depends on factors such as taxes and titles as well as the price of that car. You can often negotiate for a better price when you work out a deal with the sales rep and avoid tricky buying tactics.
If you're ready to buy the new car of your dreams without a lot of hassle, come by our dealership for a test drive. We are ready to help you find a great car for a price you can afford.