If you live in an area that has hurricanes, then it is essential to protect your vehicle from torrential rains, high winds and possible flooding. Here are some tips for taking care of your automobile, truck or van before a hurricane arrives.
Tip 1: Park Your Vehicle in an Enclosed Space
If you have a garage, then keep your vehicles parked there during a hurricane, but make sure to cover the garage's windows and doors with hurricane-safe devices. When you have an old garage door, replace it with new modern materials.
Tip 2: Park Away from Trees or other Potential Falling Debris
When you don't have a garage, park your vehicles away from trees or other potential falling debris. Some of the items that may blow against a vehicle in a storm include items such as outdoor furniture. If you can move the items into your home, then you can protect your vehicle.
Tip 3: Stay Away from Lower Levels
After a hurricane, there is a chance of flooding in the streets or a driveway. Never try to drive a vehicle when it is in flooded water because it can tip over. Park your vehicle in a higher area that is away from sewage or storm drainage systems.
Tip 4: Rent a Storage Unit
You can rent a local storage unit for parking your vehicle inside a safer area, but choose a location that is at a higher elevation, and make sure that the storage unit has sturdy walls along with a strong door and waterproof roof.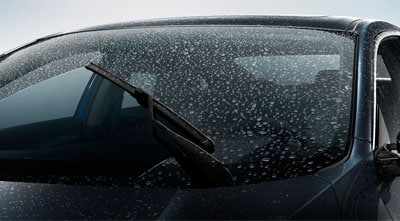 Tip 5: Remove Valuable Items from the Vehicle
If you keep valuable items in your vehicle, then remove the items. You should leave the car registration document in the glove compartment, but you should have a copy of the item if a disaster occurs.
Tip 6: Roll the Windows Up on the Vehicle
Make sure that the windows are rolled up on the vehicle to keep rain from entering it during the torrential rains. You can also place duct tape around the windows or doors to seal the openings, but the adhesive could damage the paint.