When it comes to their first car, each teen will have a different idea for what's the right choice. Whether it's a car for their 16th birthday, or for graduating from high school or college, it's going to be a big deal. Although the household budget will typically dictate the type of car to choose, teens will have their own expectations. However, for parents, the expectations are geared towards answering a few questions. How much space does a teen driver actually need? What is the safety record of the car? How does the car perform and handle for a new driver? Another the top concern for parents is the reliability, quality, and value.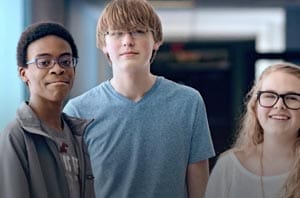 So, which pre-owned Hondas are good for teen drivers?
At the top of the list is the pre-owned Honda Accord. Not only is the Accord a practical and reliable choice for a teen driver, but it is also actually one of the most enjoyable models for the automaker. The Accord is fun to drive, yet it has great handling ability, which is essential for a teen driver. And, it has all the key characteristics that make a fantastic car, such as having a great style and many great standard features, including alloy wheels, keyless entry, a single disc player, and air conditioning. Both the Honda Accord coupe and Honda Accord sedan were recognized by the Insurance Institute for Highway Safety (IIHS) for best choice when selecting a vehicle for teen drivers. The IIHS is a national non-profit organization dedicated to analyzing data to recommend safe vehicles and providing useful information for consumers to make decisions about previously owned vehicles. The IIHS recognized the Honda Accord for model years 2013 and newer for best choice with a starting price range of $20,000 or under.
Additionally, the IIHS recognized the Honda CR-V for best choice within the same price range of $20,000 or under, for model years 2015 and newer. The CR-V has excellent fuel economy, outstanding cargo space and includes many high-tech features. As a compact SUV crossover, the CR-V provides a lot of the safety that parents look for in a vehicle and has been manufactured by Honda since 1995. The CR-V has a 5-door body style, making it ideal for a college-bound teen driver and certainly a teen who has the capacity and experience to take on the responsibility of driving an SUV. In 2015, the CR-V was redesigned with increased cargo space, extended rear seat room, and a newly redesigned 2.4-liter four-cylinder engine and was paired with a new continuously variable transmission (CVT). The IIHS does not recommend that a teen driver choose a vehicle with high horsepower, and the CR-V fits the expectation with moderate horsepower, which a teen driver can handle with ease.
Despite their resistance, most teens don't need a brand new car. They really just need a car that is safe. As a parent, you know there are moments when they should get what they really need, as opposed to what they want! While that is usually easier said than done with teenagers, Honda has made the selection process slightly less difficult when you choose a pre-owned Honda vehicle.
If you would like to receive additional information or a test drive of any of our pre-owned vehicles, please visit Delray Honda and speak to any of our professional sales staff. Our commitment is to make your experience in choosing a vehicle a satisfying experience. As a recipient of the 2014 Business of the Year Award, received from the Greater Delray Beach Chamber of Commerce, it is our pleasure to continue building relationships in the community, and we look forward to assisting you and your teen with a pre-owned Honda purchase.