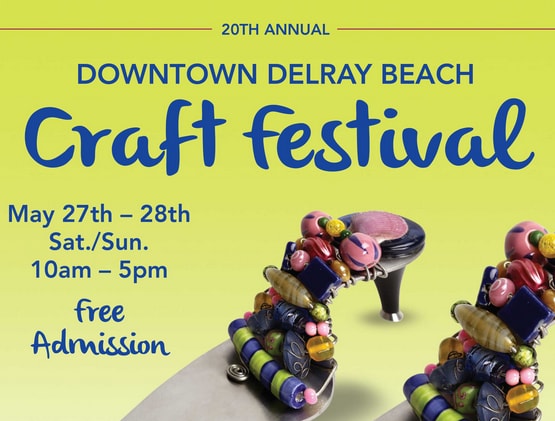 Creativity is in full swing this spring at the 20th annual Downtown Delray Beach Craft Festival! Taking place over Memorial Day Weekend, this cherished annual arts and crafts festival brings together some of the best local and regional artists for one fantastic event.
Guests are invited to roam the marketplace, where there will be work representing a variety of media, from jewelry and clothing to sculpture, photography, blown glass and much more. It's a great place to find art for your home or office, as well as one-of-a-kind gifts for your loved ones.
If you're an enthusiast for handmade and homespun items, the Delray Beach Craft Festival also offers a Green Market where you can browse a variety of products, including gourmet sauces, handmade soaps and other artisanal pieces. In addition, there will be live music and food vendors!
When:
The festival takes place on Saturday and Sunday, May 27-28, 2017. Hours are 10 a.m. to 5 p.m. both days.
Where:
The marketplace will be located on 201 West Atlantic Avenue in Delray Beach, Florida, right off of Northwest 3rd Avenue.
Cost:
As usual, the Delray Beach Craft Festival is free to enter!
To learn more about the event, visit the official website here.