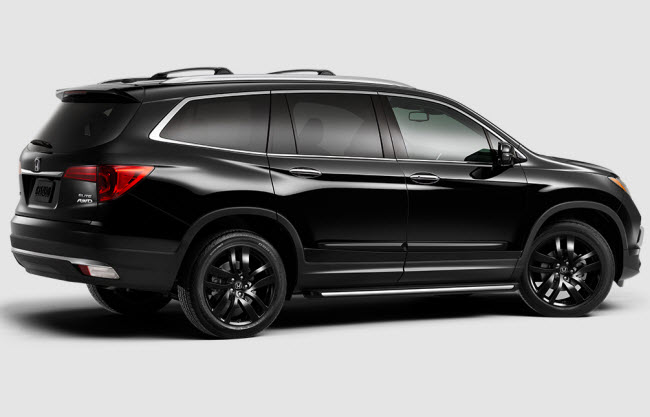 With the New Year just behind us, there have been many best of 2016 lists sprouting up, including one from Cars.com. The site conducted a Three-Row SUV Challenge and concluded that the No. 1 offering of 2016 was the Honda Pilot!
With the help of MotorWeek's Brian Robinson and one family of four to help judge, Cars.com editors set out to find which three-row SUV offered the best combination of affordability, fuel economy, features and performance.
They evaluated eight different crossover SUVs, including the 2017 Ford Explorer, 2017 Hyundai Santa Fe, 2016 Mazda CX-9, 2017 Nissan Pathfinder, 2017 Dodge Durango, 2017 GMC Acadia, 2017 Kia Sorento and 2016 Honda Pilot, which won the most points of all its competitors.
Some of the top highlights pointed out by judges included the Pilot's feature-loaded interior, ample cabin space, flexible seating and excellent visibility. Pilot also received the best score in the challenge's "mileage drive," where it achieved the highest average mpg among contenders.
"Just push the button on the Pilot's second-row seats, and they fold and slide forward," said Jennifer Newman, Cars.com managing editor. "Kids will be able to get into and out of the third row by themselves … [it's also] the only SUV in our challenge to fit three car seats across the second row."
"With a huge center console bin and plenty of nooks for loose items, the Pilot is a storage-space champ," said Mike Hanley, Cars.com senior editor.
If you're in the market for a family SUV, the Honda Pilot is an excellent option. Stop by our car dealership in Delray Beach today to take one for a test drive!